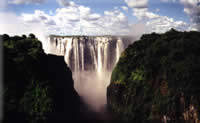 Welcome to Morrison Travel
We are a full service travel firm located in Rockford, Illinois. Founded in 1950, we are one of the oldest and most respected travel companies in the country. Our agency serves corporate, individual and group travelers. The travel counselors at Morrison receive a variety of training, including accreditation from the Institute of Certified Travel Agents. Our agents know the business, know their customers requirements, and know the meaning of good customer service.
Our expertise in the travel business means that you have more time to concentrate on your business, or enjoy your vacation, knowing all travel details are handled by a reliable professional.
The travel environment can be a complicated jungle. Every smart traveler knows how valuable it is to speak with a LIVE Morrison travel agent!
***Service is our Business***
Please click on a banner for great vacation deals